Since it costs a lot to winAnd even more to loseYou and me bound to spend some timeWondering what to choose"Deal" – The Grateful Dead We have been surprised by the degree of large cap equity market strength in the first half of 2023 (we penciled in 4,200 as an upside...
read more
Financial markets are in a "risk on" mood. Despite the Fed's communication that it is tightening policy, liquidity has become more abundant in 2023, providing a boost to liquidity-sensitive assets, like equities and low-quality credit. The bond market, however,...
read more
Previous New & Announcements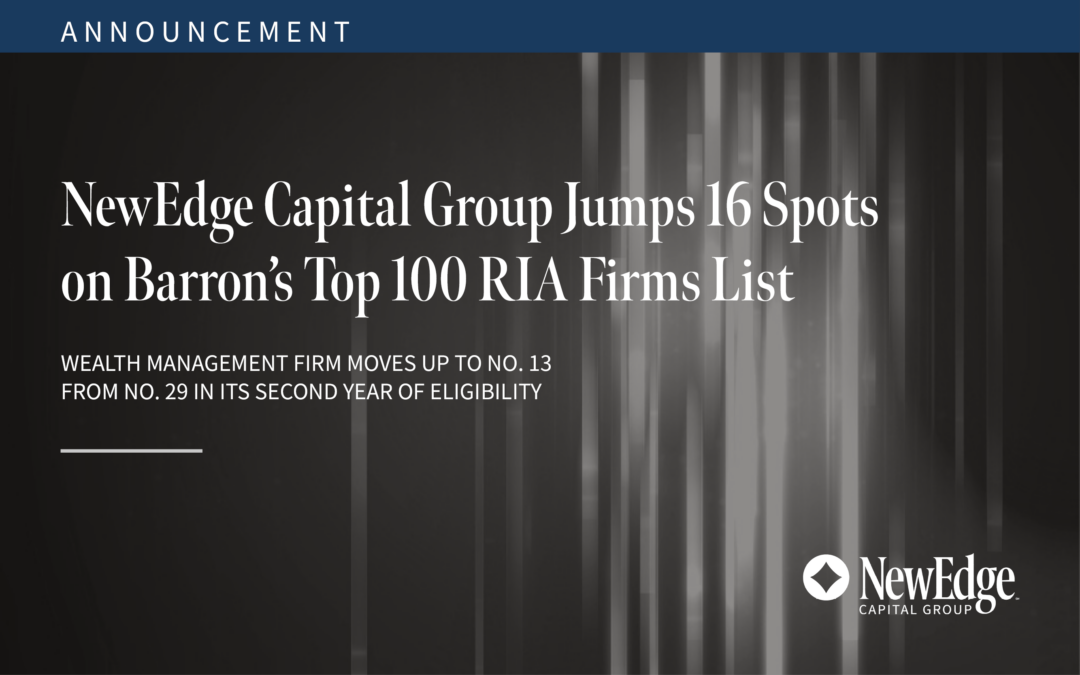 NewEdge Capital Group has ranked No. 13 on Barron's Top 100 RIAs Firms list, a 16 spot jump in its second year of eligibility.
read more