No single firm has a monopoly on great ideas or technology
Advisors and clients shouldn't be limited to the products and services available from a single firm to achieve complex wealth management goals. At NewEdge, the client sits on the same side of the table as the advisor, together accessing a two-way marketplace of the best solutions available to achieve their goals and objectives.
It's a fresh, new approach to the centuries-old wealth management business.
It's a NewEdge.
Barron's rankings awarded in September 2023 based on prior 12 month data. Forbes/Shook rankings awarded in October 2023 based on data from 3/31/22-3/31/23.
Wealth management solutions that sharpen the client / advisor relationship
The personal connection and trust between a client and their advisor are too important to come between. Our wealth management platform was created to enhance the ability for advisors to deliver personal service to a client, not replace it.
NewEdge provides direct client services to ultra high net worth, family office and institutional clients with access to an expansive menu of solutions, uniquely curated for them and their complex lives. It's a boutique wealth management solution, providing the ultimate level of service and attention while having access to global capabilities across research, investments, credit, and wealth strategies — all wrapped in technology to make NewEdge a fresh approach to the industry.
Built for Advisors, By Advisors
Elite financial advisors who have worked hard to become the best at what they do, turn to NewEdge to grow their practice in a way that's best for them and their clients. Whether that means launching an independent advisory practice serving high net worth and mass affluent clients, joining an entrepreneurial team serving ultra high net worth clients, or maybe a combination of both, NewEdge has a solution that is the right fit. 
An Unmatched Level of Personal Service and Technical Innovation
For four decades, we have developed leading-edge technologies that have been crucial to the growth of the financial services industry. During this time, other firms have sought to disrupt the industry by deploying technologies that disconnect the advisor from the client relationship — replacing the advisor with "artificial intelligence", "direct access" and "offshore" resources.
We believe great outcomes are achieved when a client has a strong, personal connection with their advisor. So while NewEdge develops and utilizes the cutting-edge, disruptive technologies of today, the focus is on solutions that help advisors connect and communicate directly with clients as well as provide clients with a more transparent view of their performance.
Institutional trading solutions designed around your needs.
Electronic and personalized trading services across equity, fixed income and mutual funds.
From small private client orders to complex algorithmic trading strategies for institutional clients, NewEdge Institutional Trading Services (ITS) provides fully electronic trading across equity, fixed income and mutual fund orders. In addition to serving our affiliated registered representatives and investment advisors, our trading desk provides brokerage services to over 300 institutional clients, including some of the nation's largest banks, money managers, and hedge funds.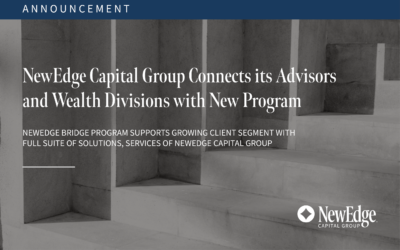 NewEdge Capital Group has launched a new program to address the challenges advisors can face when servicing ultra high net worth clients.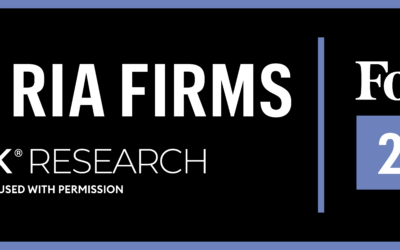 NewEdge Capital Group announced that it has ranked No. 14 on the Forbes/Shook Research America's Top RIA Firms list. This is the second year the firm was listed and the second year of eligibility.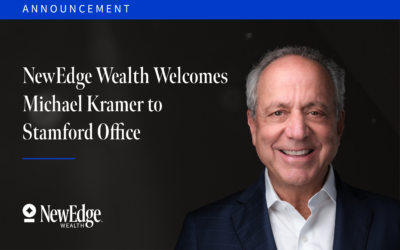 Experienced wealth manager, Michael Kramer, joins the NewEdge Wealth team from First Republic Investment Management.