Built for elite advisors looking for The Edge.
Exploring independence? Already independent, but looking for more support? Looking to join an entrepreneurial team serving ultra high net worth clients? NewEdge was built by advisors, for advisors to assist in the complexities of running a successful wealth management business, freeing up advisors to focus on what they do best – caring for clients.
Technology to Enhance Personal Service
Many firms are trying to use technology to replace the human element of the business — removing the advisor from the equation between the firm and the client. They use words like "on-demand" or "direct access" when describing their apps and websites or "artificial intelligence" when it comes to portfolio management and investment decisions. While underlying elements of these technologies can be positive for clients, what is really happening in many of these cases is the firms are seeking ways to reduce overhead costs by reducing labor.
We think the personal connection and trust a client develops with their advisor is too important for the firm to come between. So when it comes to technologies, we aim to develop and utilize tools that enhance the ability for advisors and their support teams to deliver personal service, not replace it. What we've done is take a lot of the technologies that in many cases are trying to disrupt the advisor-driven model, and instead use it to create a connective tissue that allows the advisor to develop a deeper, stronger relationship with their clients.
The Edge: Structural Advantages of NewEdge
At your current firm, are you free to research for the best solution for your clients across everything that is important to them? The answer to that is probably no and that puts you at a structural disadvantage. No one firm has a monopoly on great ideas, products, services or technology and so by definition, you cannot have the best of everything for your clients.
Open architecture is more than just a list of third-party money managers. NewEdge provides access to the capabilities and resources across multiple firms — investments, custody, technology, research and more.
You get to select what's right for the client and their goals, not what's most profitable to the firm.
NewEdge isn't for every advisor
We're purpose-built for already successful advisors — no compromises.
If you're like us, you have a deep appreciation for the advisor-client relationship and years of experience putting their interests first. Partnering with NewEdge is an active decision to join a movement of successful advisors in the relentless pursuit of an improved client experience. 
One Size Does Not Fit All
Just like building a client's wealth strategy, when it comes to structuring an advisory firm, no one model is right for everyone. NewEdge provides financial advisors the ability to build their practice in a way that best satisfies their clients' needs for asset safety, diversification and independent advice.

Looking to build your own business?
NewEdge Advisors, LLC was founded to give independent advisory practices a better way to serve clients and to manage time and expenses more effectively than they could on their own. This is a partnership of established advisors, created to make independence easier, more fun, and ultimately more successful. 

Want to join our elite advisor team?
NewEdge Wealth, LLC offers a select group of advisors a better framework for delivering resources to ultra high net worth, family office and institutional clients. An invitation-only platform, the goal of NewEdge Wealth is to marry the benefits and safety that ultra high net worth clients require, with the flexibility and choice that can be offered by independent advisors and access to technology that typically only the large firms can deliver.
Shared World Class Infrastructure & Support
Whether you want to build your own business, or join our team of elite advisors, we support you with a fully-integrated model including shared infrastructure and support services making NewEdge the destination of choice for wirehouse breakaways and independent RIAs.

Transition Support
From guiding you through a discreet and meticulously organized transition, to providing technology and investment choices that allow you to better serve your clients, we've got you covered whether you're making the move to independence or already independent but switching to our platform.

Investment & Portfolio Management
With an expansive menu of investment managers and model strategies, NewEdge can alleviate the time and pressure required to build and constantly manage well-allocated investment portfolios and provide advisors with the opportunity to focus more on the human side of this business — understanding the financial needs and goals of clients and then building a plan to help them get there.

Open Architecture
Our open-architecture allows Advisors to provide the products and services that best meet clients' needs and objectives, not the other way around. Advisors on our platform can provide clients investment products, transparent pricing, customized performance reports and clearing and custody with multiple partners.

Compliance
Our compliance department employs a thorough but common sense approach to compliance. The goal of the team is to proactively help our advisors keep their practice compliant while they are busy serving clients and growing their business.
NewEdge Capital Group currently supports advisor partners in more than 20 states across the country.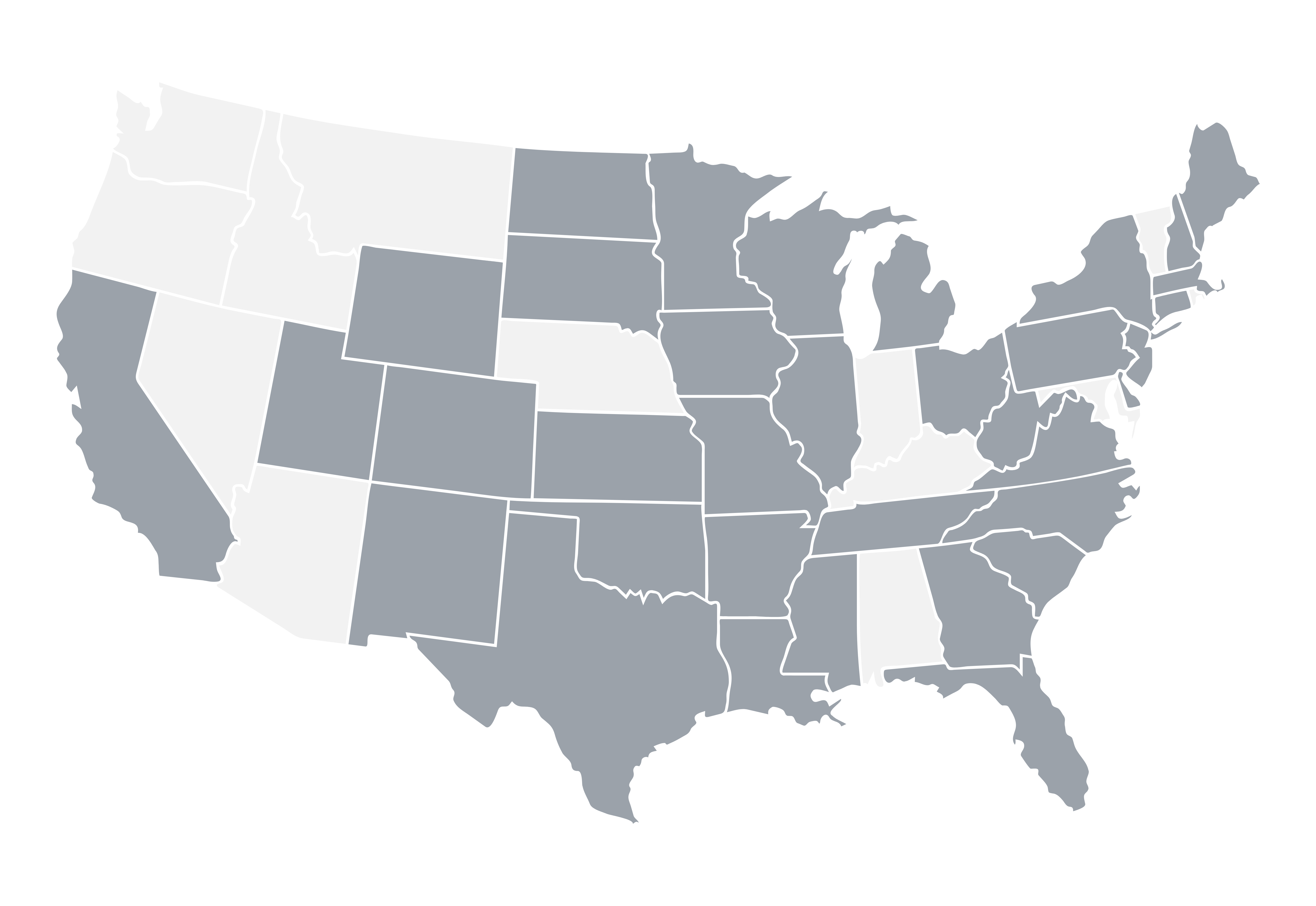 NewEdge Wealth Headquarters
Stamford, CT

NewEdge Capital Group Headquarters
Pittsburgh, PA

NewEdge Advisors Headquarters
New Orleans, LA
NewEdge Wealth Headquarters
Stamford, CT
NewEdge Capital Group Headquarters
Pittsburgh, PA
NewEdge Advisors Headquarters
New Orleans, LA